"I hate ducks. Don't know why. I just always have."
Read in January 2020
Spoilers ahead
This book should be called 'Can Clary be even more stupid? Yes, she can, and she will show you how on dozens of occasions'.
Once again, this book was so difficult to go through! I wish I had counted the amount of eye-rolling and yawning that occurred during my reading, but there were too many and I didn't want to waste any more time with this. So far, there wasn't a single book of the Mortal Instrument series I loved (and I only kind-of-liked City of Glass) but this one was by far the worst of them. I already see you telling me to stop reading this series if I don't like it, and let the people who did in peace, and I definitely could, if I didn't adore The Dark Artifices and that those books were needed to get a full understanding of the situation for the next trilogy. So, I decided to rip the bandage and I set a goal to finish this series for 2020 and at the time I'm writing this review, I'm done with that, so yay me!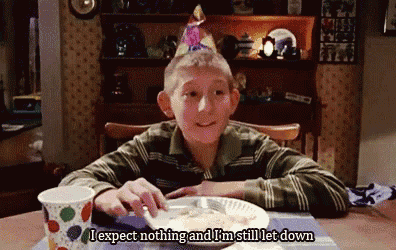 So why haven't I liked City of Lost Souls? If you've already read my previous reviews for those books, it will seem obvious, if not, then I'll tell you: Clary-fucking-Fray and Jace as well, most of the time, and definitely their "romance". I've never hated a character as much as I hate Clary, I hate her with a burning passion, and I never thought she could make me madder. Well, she did, she was exhaustingly annoying. In the other books, I can take a breath when I read about the other characters because when they are in different scenes, I like them and find them interesting, and when they are in scenes with Clary, they often put her in her place. Well, unfortunately, Clary was all by herself and at the complete centre of this book, so needless to say, it wasn't to my liking.
"You may have the worst timing since Napoleon decided the dead of winter was the right moment to invade Russia."
So in this book, Jace is bound with Clary's evil brother, Sebastian, and they are now basically one person since they agree on everything (and to be clear, Jace agrees with Sebastian, not the other way around). They are not only bound in mind but also physically, meaning you scratch/hurt/kill one of them, the other will have the exact same injury. The Clave is out to kill Sebastian and they are not really concerned with Jace dying in the process since it would be 'for the greater good'. Clary is ready to do anything to protect him and therefore agrees to go with both of them while searching for a solution. But Clary being the stupid and selfish character she is, she ends up putting everyone in danger all the freaking time.
Honestly, her ARC was redundant, it basically went like this: – Saving Jace – Regretting it (because someone got hurt/killed) – Trying to kill Jace, – Not being able to because love – Repeat.
Clary cared for nothing and no one except her love for Jace, and I got so tired of her using her love story to justify all the things she did, things that cost so much to others, but she didn't care because they are Clace. The fact that there were no guarantees that Jace would ever come back to his normal self and still Clary risked everything and everyone for him made me want to throw up, especially when I've never felt any chemistry whatsoever between the two of them. One of the worst parts of this book was when Jace told her to kill him, because he didn't want to be Sebastian's marionette, and then Clary betrayed him to Sebastian. How am I supposed to believe in a love story when you don't even respect the other one's choices? Also, this book cruelly lacked originality because it's literally the same plot as in the previous books, with Jace being controlled by an evil force. I'm sad to say I was a bit let down by Alec in this book but thankfully Simon and Izzie were here.
"He wasn't the sort who made big farewell speeches or bid people dramatic goodbyes. He looked at Alec first. "Um, Alec. I always liked you better than I liked Jace." He turned to Magnus. "Magnus, I wish I had the nerve to wear the kind of pants you do."
Honestly, Izzie and Simon were the Queen and King of this book, and their chemistry was so intense compared to Jace and Clary's. Simon's growth in those five books is impressive, it really started when he stopped worshipping Clary and I'm happy to be able to read about him. All my favourite scenes included them both, Simon is such a brave sweetheart and hilarious nerd and I loved to read about him 'coming out' as a vampire to his sister. Maia and Jordan's storyline wasn't as annoying as Clary's bit it was still quite boring. The ending was as stupid as this book was. One more book to go, wish me luck.
Have you read or will you read this book?
What did you think about it?