"Sometimes the only way to pry your arms away from tightly holding yourself together is when you're given a reason to hold up your fists."
Read in January 2020
After reading and loving The Wicker King, I was on the ready for any new book K. Ancrum would write. It's without hesitation that I joined my first buddy read with the Dragons & Tea Book Club when I heard that they were picking this book for their January read along. The only thing I knew upfront about this book is that it featured a f/f romance and just that made me so excited. I loved how The Wicker King love story between the two boys was written and I feel like love relationships between girls are very underrepresented and often poorly executed in literature. Being bisexual myself, I don't find that I'm well nor enough represented in the books I read (and if you know any books about bisexual/lesbian girls that are worth reading, please send me recs because it's something I really want to read).

Anyway, in The Weight of the Stars, the story mainly focuses on Ryann Bird and her group of friends. Ever since her parents died, Ryann has to take care of her younger brother, James, and his son, Charlie, that he brought home one day one year ago. All three of them are struggling and they currently live in an unsanitary trailer where they don't even have no heating system, meaning it gets dangerously freezing during the winter, especially for the toddler. James stopped talking after his parents' death and is commutating using his cell phone. Outside of her brother and nephew, Ryann also looks after her group of misfits' friends that gather other strays, all of them she helped through a rough time, one way or another. I really liked that part of the book, basically saying that families are not necessarily the one you're born with, but it can be the one you've chosen and Ryann was as close as a mother for those lost and broken souls.
"All that I am is a terribly brave small thing, with a terribly brave small life, and a terribly brave love that spans eons."
At school, even the teachers know what Ryann can do for those loners, bringing them to her newfound family, and that's why one of her teachers asks her to take a new student that just arrived in town, Alexandria, under her wing. Alexandria is deeply affected by her mother's absence, she never had the chance to meet her not because she didn't want to be a mother, but because is an astronaut that was selected to be a part of a one-way trip to space. She left as soon as Alexandria was born and is to never return, therefore, every night, Alexandria climbs on the roof of her home with a powerful radio in hope to catch words from her mother coming from space. After an argument between the two of them, Alexandria fell from the roof and is at the hospital. To atone, Ryann decides to stay on the roof in her stead in case Alexandria's mother manages to send a message during her absence. This one point brings Ryann closer to Alexandria story since both of them are passioned by space and because Ryann always dreamt of travelling in space.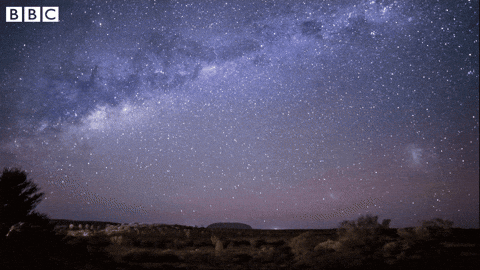 I love the diversity K. Ancrum always include in her books, and she deserves my praises just for that. However, there are many things that I didn't like about this book. While I liked the small chapters in The Wicker King, thinking that they were making my reading easier, because it didn't take a big commitment to read one more chapter, this format didn't work for The Weight of the Stars. I blame them for making the characters feel underdeveloped and flat, I couldn't care less about them and I was totally disconnected from Ryann and even Alexandria. Other than that, I can't shake the feeling that Ryann was such a cliché of the tough leather jacked girl that always arrives late at school, get on fights for no reasons and drive a bike, but that deep down is super sensitive. I couldn't buy it. Her love for space didn't seem to take root in any tangible things except that she is good at science, I needed more to feel her implication. The thing that makes me the saddest it that even the romance lacked depth, and it didn't affect me.
"Diversity is a flower that blooms with greater beauty and greater strength each time it is cross-pollinated."
That being said, I have to admit that James stole the spotlight in this book. I loved him and I was always anticipating the parts where he was. I loved that he didn't need to speak to touch me. But his situation raised some question, such as why Child Protective Services let him live in a trailer with a baby and no adult? One of the many things that made this book unrealistic. In my opinion, assault and bullying were problematically handled, and I felt uncomfortable with Ryann's befriending tactics. And what upset me the most was the ending, it didn't make any sense especially as it went against all the character development that occurred in the book, after spending 384 pages reading about zero plot and only character development, I expected more.
Buddy Read with the Dragons & Tea Book Club 🐉☕
➽ The Dates & Breakdown:
January 13th: 1 – 76
January 14th: 77 – 147
January 15th: 148 – 221
January 16th: 222 – 298
January 17th: 299 – end
Have you read or will you read this book?
What did you think about it?