"I want to tell you so many lies."
Read in November 2019
My Rating: 5 of 5 stars
Spoilers for The Cruel Prince

You know what? I must confess. I feel ashamed that I've waited almost 2 full years to read this book. I wasn't exactly ecstatic after reading The Cruel Prince. I liked it, even rated it with four stars, but it didn't leave an unperishable memory and even though the ending was crazy, I remember that the book dragged. Also, since I've read it early after its release date, I wasn't in the hype anymore when The Wicked King came out. Yet here I am today, almost two years after, re-hyped by reviews for The Queen of Nothing, reading this. And let me tell you, I'm so thankful I've waited for the trilogy to be fully released because, holy guacamole, if we wrote a book about Holly Black it would be titled 'the Queen of Cliffhangers'. First, this book a worthy follow-up, and one of the best second book I've ever read, and second it left me so broken and upset, I'm warning you, have the next one ready because you will want to jump to it right away.
"You are my dearest punishment. "
The Wicked King starts off five months after the previous instalment. Jude, who was born human and raised in Faerieland after her parent's murder by the one who actually murdered them, has lived most of her life surrounded by cruelty and deception. She was always belittled and made fun of at her expenses, subject of often petty, sometimes even dangerous, enchantments. She has grown with a thick skin and her ambition was to become some army general, to gain power and respect, to be recognized for her strength and smart mind. And she managed to do so much more. At the end of The Cruel Prince, Jude has tricked Cardan, the former younger Prince of Faerie and now crowned King, to make an oath of fealty to her and to obey her every command for a year and a day. It means that behind the curtains, Jude is actually the one ruling over Elfham.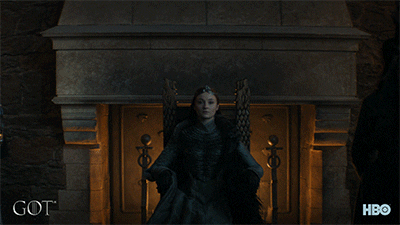 Jude knows very well that the situation she is in is only temporary, she intends to crown her step-brother, Oak, as soon as he is old enough, but that will not be until several years. She has to find a way to bargain more years with Cardan but only has a few months to do so, so the countdown begins. Jude is the kind of character you either love or hate. And I know that I usually loathe that kind of personality, but I adore her. Her narrative is so strong and I think that she was tailored to live in Faeries. And I felt so connected with her, so much more than in the previous book. She understands that in order to keep the power she acquired, she needs to be ruthless, and she is, but at the same time we can see how alone and vulnerable she feels. But no one can know, because, in the court schemes, she needs to show strength. And of course, she has to meet with Cardan, regularly.
"I wondered if it wasn't you shooting bolts at me."
I make a face at him. "And what made you decide it wasn't?"
He grins up at me. "They missed."
I found Cardan even more compelling in this book (I didn't know that was even possible). He is a magnificent contradiction. The fact that he was under Jude's command made he felt both rebellious, trying to find ways to disobey and test her in public and yet affected his confidence and it allowed us to see through the cracks on his walls. He stayed his cruel and cold self, and yet he made me trust him so much that I would have given him everything he would have asked me for. He looked so fine with being ordered around by Jude and yet plotted to regain his freedom. He is evil, wicked and unapologetic about it and then he bargains to free Jude from Orlagh. I don't know what to think about him, I truly expected for him to become softer with time and he didn't. Also, Holly Black, if you ever read this review, please make a novella with Cardan's perspective. I need it like I need fresh air and water.

Cardan and Jude's relationship is BLOWING UP with sexual tension. Their dynamic is one of the most intense and sexiest I've read in a long time, and I'm including new adult books, that's saying something. The love/hate trope (you cannot even call it 'enemies-to-lovers' because they are both enemies AND lovers in this book) is one of my favourite tropes ever and it is so well executed, sometimes I couldn't breathe. I'm hesitant to call what they have 'a romance' because it's filled with so much heat and pure hatred that I'm not sure it's love, but it was so intoxicating to read. I couldn't stop shipping them, no matter how sick and toxic their relationship is. Often, I'm frustrated by the sex scene in YA, because as an adult, I often have to question if something happened or not. Well, let me tell you that, even though if it strictly stayed within the YA limits, Holly walked on that line and it was delightful. I also have to talk about the ending, if you read this, please DM me so I can babble my frustration away.
Our eyes meet, and something dangerous sparks.
He hates you, I remind myself.
"Kiss me again," he says, drunk and foolish. "Kiss me until I am sick of it."
I'm a bit disappointed in the side characters. This book was too short, and they weren't enough developed for me. I hated Taryn so much from the start, Locke was a bastard, and even Vivi let me down. However, Madoc was well enough developed and I enjoyed to read about him even though I dislike his actions and I liked the relationship between the Bomb & the Roach. I was super interested in Nicasia backstory and I'm happy that we got to see more of her in this instalment. The intrigue with her mother, Orlagh, The Queen of the Undersea wanting to take advantage of Cardan to marry her daughter to secure her power over land was absolutely compelling and I'm eager to discover the follow up in the next book.

Overall every chapter was a total page-turner, I was constantly holding my breath, not being able to stop reading, having trouble to go to sleep or go to work. This book was mostly political with a lot of court intrigue and the amount of backstabbing and strategies is phenomenal, making it so interesting at all time. Even if a lot happens, the least eventful moment kept me hooked thanks to it. The world-building wasn't throughout but stayed totally believable. The writing was beautiful and enchanting.
"The three of you have one solution to every problem. Murder. No key fits every lock." Cardan gives us all a stern look, holding up a long-fingered hand with my stolen ruby ring still on one finger. "Someone tries to betray the High King, murder. Someone gives you a harsh look, murder. Someone disrespects you, murder. Someone ruins your laundry, murder."
Have you read or will you read this book?
What did you think about it?