"Better to be numb than plagued by longing for something that could never be."
Read in November 2019
My Rating: 4 of 5 stars
I'll never emphasize enough how grateful I am to have waited for this series to be fully released before starting it. Those who have waited and who managed to survive, you have all my respect, especially if like me, you vowed your unconditional love to Scythe Marie Curie. Honestly, the cliffhanger at the end of Thunderhead would have been the end of me if I wouldn't have been able to know what happened next right away. And let me tell you, The Toll doesn't start right away, but it actually takes place three years after the event of the previous instalment.
Rowan and Citra are MIA and, as long as anyone is concerned, they died along with the other present on the sinking Scythe Island. Of course, the event closing the previous suggested that, without any serious opposition left alive, Scythe Goddard would be ruling over the Scythedom. Especially since no one would be aware of the verdict he received judging him not 'Scythe enough' to be a proper head of the Scythedom. Obviously, such a powerful and bloodthirsty Goddard is not a good thing for Humankind and especially minorities such as the Tonists, strong believers of a post-mortal religion who loath Scythes.
"You can't expose a lie without first shattering the will to believe it. That is why leading people to truth is so much more effective than merely telling them."
And the Tonists have a new 'God' to worship. Greyson Tolliver is now the only one able to hear and communicate with the Thunderhead, making him all-knowing and wise. Since the Thunderhead has foreseen a disaster coming, and it is directly related to Scythe business, it is not able to directly act and therefore has to find a way to get around his nature and to secretly interfere with what it is not allowed to. To be honest, this plotline kind of bored me. I used to love Greyson in the previous book, but Tonists are so boring that they probably rubbed off on Greyson.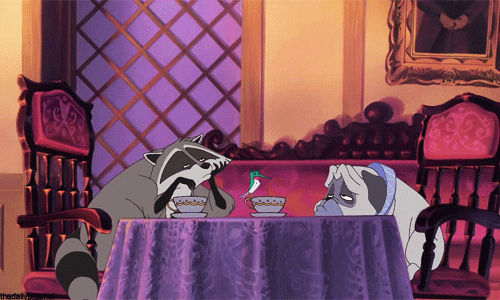 I was also a bit disappointed in Scythe Faraday, even though I felt his pain and sadness for losing those he loved the most, he just turned into some whiner who spends most of the book mopping around and being a jerk to other characters. And the buildup to understand what was the point of him being on that island in the first place was so excruciatingly long that, when we finally understand why, I didn't care much anymore. However, I really liked his assistant even though I'm not a fan of characters introduced in the last characters, especially that many, meaning they didn't have room to be well developed.
"The truth is, power for power's sake is a consuming addiction. He would devour the world whole, and still be unsatisfied."
I'm kind of happy with Citra and Rowan's arc through this trilogy, even though I really don't find them credible as love-interests. I like them as characters but I don't feel anything when they are interacting as a couple. In the previous instalment, I was disappointed in the lack of diversity, well this book wasn't much better. We had only one character, Captain Jerico, whose gender was influenced by the weather. It was too little too late in my opinion. Goodard was a bit one-dimensional, he wasn't a great villain and I would have wanted him to have some more depth in order to make him more believable and scarier.
I'll give Neal Shusterman that, he truly can write. Even though this book's plotline didn't blow me away like the two previous ones, and even though I found more flaws, it stayed a great reading experience thanks to the beautiful writing and the spot-on world-building. I did find the ending a little bit too 'HEA' and I would have wished for a more tainted conclusion for at least one of the main characters, it would have made it more authentic. I was especially bummed by the solution the Thunderhead found to regulate the population in the end, I mean, why hasn't it done that since the beginning? Last but not least, I enjoyed the political references in the book, they made me smile and made me remember that authors are persons just like you and me, with opinions and a voice.
"Can't see why I should concern myself with humankind at all."
Have you read or will you read this book?
What did you think about it?