"Let's make this a fight worthy of a song."
Read in January 2019
My Rating: 4 of 5 stars
Spoilers

If you don't already know, I have problems with this whole series. First of all, the books of this trilogy got unnecessarily longer and longer, and the 'boring' part at the beginning of them grew as well. Secondly, I strongly dislike Aelin and Rowan, and since they are the main characters of this book, things often got annoying during those 7.5 books and almost 5,000 pages. I know I never adored Aelin and I can't even remember when was the exact time I started to hate her, but I think it was somewhere along the line of her stopping to be Celaena and starting to embrace her Aelin side. I just have a problem with the Savior Complex syndrome as well as the 'chosen one' trope where all lie on the shoulders of one character. Concerning Rowan, I know that I liked him when he first appeared, in Heir of Fire, but I soon grew tired of him being Aelin's puppy dog. So why did I continue reading this series you may ask me? Well, because of the rest of the crew.
THE STORY:
The story takes place after the event of Empire of Storms and Tower of Dawn, and the book is broken up in two parts. In the first one, the group is separated for three different missions. Rowan, Gavriel, Lorcan and Elide sailed across the ocean in order to try to rescue Aelin who, along with Fenrys, was imprisoned because of Maeve and is now tortured by Cairn. In the meantime, Lysandra shapeshifted and pretends to be Aelin while Aedion is leading the soldier during the battles. They try to reassure the army, but the fact that Lysandra is not able to wield Aelin's power is making them suspicious. Dorian is with Manon and the Thirteen, they are trying to rally the Crochans witches and to find the third wyrdkey. Chaol went to see his father with Yrene and try to convince him to join them in the upcoming war. Nesryn and Sartaq are flying to Erilea to fight with Aelin's army. After being more or less successful in their individual quests, the group tries to come back together and the second part of the story starts, the final battle preparation and execution.
"How long until the allies you collected start asking why the Fire-Bringer does not burn?"
THE CHARACTERS & REPRESENTATION:
Honestly, I'm mesmerized at Sarah J. Maas for being able to create such an amazing set of characters and giving them a place to exist in her books even though they are not the actual main character. She is able to create a group dynamic that always succeeds to make me invested even though I didn't like Aelin or Rowan POV. Often, I complain that when books have multiple POV, we get confused, and sometimes we don't see the difference between the characters' voice, well rest assured that it wasn't the case here. However, those characters suffer a major lack of diversity since basically, all of them are white, cis-genre and straight. I will not go into further details about Nesryn and Sartaq because, as you may know, if you've read my review for Tower of Dawn, they feel like fill-in characters (sadly since they are the only PoC), and bored me to hell.

Manon Blackbeak is a true Queen and my favourite character in this series, and the Thirteen are equally amazing. However, I always assumed that Manon (and probably the Thirteen) was either pansexual or bisexual. I mean, since the witches are a coven of powerful and ruthless women, and they insist a great deal about the strength of women over men and it would make much more sense that it would be at least in their custom to have relationships between themselves. Maybe it's the part of me attracted to women talking, but I definitely saw Manon as part of the LGBTQ+ community. All of it was ruined by a scene where she got angry at Dorian for flirting with her in a woman's body. And Aedion our only openly bisexual character spent the whole book having heterosexual rebound sex to get his nerves away from Lysandra. Speaking of Lysandra, I genuinely believed she was gay, especially after reading Queen of Shadows. The way she was a big sister/mom to Evangeline was so beautiful, I needed the gay mom rep. Well, I guess I was wrong. Again.
"Who do you wish to be?"
Close second in the list of my favourites characters we have two duos; Chaol & Yrene and Lorcan & Elide. First let's talk about Chaol because with how strongly I hated him before reading Tower of Dawn, I'm happy to see him here. It's so beautiful how he and Yrene are a loving and respectful couple. Chaol gave her the space she needed and let her make her own decisions and Yrene was so supportive and she finally loves him the way he deserves to be loved and I'm so happy they are going to be parents. Also, how powerful was Yrene/Aelin met up? Elide and Lorcan spent too much time apart and arguing in this book, it made me so sad. The way Lorcan tried his best to be worthy of everyone in this book, including Elide (even though she is the one who should have tried harder sometimes) was so heartwarming.

Dorian, who used to be part of my favourite characters, was kind of a jerk in this book, especially to Manon. More generally, the way he treated women was often sexist and I was bothered by how he touched himself while being in a girl body, it just made me feel sick. Manon deserved more and I'm happy that my baby Abraxos was at her side throughout the book. Fenrys was a nice surprise, I loved how supportive he was of Aelin while they were imprisoned. Their communication system with blinks was sweet.
THE WRITING:
So, let me say that I'm in love with Sarah J. Maas and her writing style BUT when it comes to Aelin, it feels like she is trying too hard. I just can see her trying to make us love Aelin as much as she does, and the more it was a trend to dislike this series, the more she tried to shove perfect-Aelin down my throat (and probably the more I ended up being fed up with her). All the series about how Aelin is amazing and powerful, awesome and perfect. She endures and endures and is so strong that she comes out even stronger. The way she tries to force us to like her is, unfortunately, rubbing off on Rowan. He could have been a perfect character, but because we have to worship him as a couple, he lost his identity along the way. When SJM stops trying so hard, the other characters are actually flawlessly written and much more relatable.
"Once upon a time, in a land long since burned to ash, there lived a young princess who loved her kingdom…"
I'm having a hard time to express myself because many things I hate in this series are found in ACOTAR series except that there, I was fine with them or at least they didn't irk me as much. I personally like the sex scenes in books, especially in YA-like fantasy (and I insist on the fact that SJM's books include sex and are not appropriate for a young audience), because as an adult it's a content I enjoy finding in complex stories. Often, sex scenes are limited to Erotica/New Adult contemporary and I don't enjoy those much. However, I was happy this book had less sex scene because I find Rowan and Aelin cringy together, therefore, I don't like reading about them having sex. I honestly think it's due to my feelings toward the characters, what personality trait they have, if they appeal to me and if I can relate with them.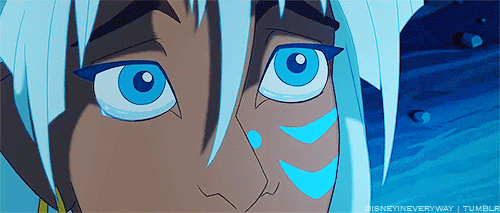 One could easily love Feysand and Rowaelin equally or one other could hate them both or even one could prefer Rowaelin, in the end, I would get it, because personal opinion is personal and the same situation can be lived differently by two persons because, well, they are different. That being said I personally got tired the overuse of the word 'mate' in ToG because it makes me feel like the characters have nothing to be defined by other than their relationship. Speaking of mates, everyone and their mother had one. Even Abraxos, I mean… Other than the mate thing, I'm having trouble with the fact that everyone needs to be a straight couple, and that's a trend in SJM books and once again it feels forced even though I liked most of the pairings. I personally like when characters find themselves as individuals and here all of them are either married or about to get married.
"Be the bridge, be the light. When iron melts, when flowers spring from fields of blood – let the land be witness, and return home."
THE ENDING & Other things:
First of all, I. AM. MAD. I am mad at SJM for being unable to create a realistic and needed death, but to easily and unfairly discard so many awesome characters that asked for nothing. I mean at least one of the MC should have died (most probably Dorian), and there should have been more consequences on Aelin's power. It was the deal all along that she had to lose them but then she wouldn't be all so powerful, and I guess the author wouldn't have that. I feel like, for SJM, you either have an OTP/mate and you can have a HEA or if you don't you are good to die in the dirtiest way possible. I will never get over the fact that SJM exclusively killed, not one but ALL TWELVE OF THE THIRTEEN (as well as a nobody no one cared about). Just Asterin would have been twisted but all of them is plain unfair and cheap.Actually, they didn't even die, they sacrificed themselves, somehow making me even madder.

The amount of deus-ex-machina and too-convenient plot twist, always on the sole purpose to save Aelin, made me kind of sour I admit. The lack of consequences wasn't only handled as the non-loss of Aelin's power, or the lack of deaths, but also with the total absence of the results and traumas often following war and torture. The lot of them just being in love and happy was not realistic. I'm happy to have finished reading this series even though I often got bored but I'm also happy it is over and that no more instalment will come out because I don't think I could bear it (but I would accept short stories SOLELY focusing on Lorcan and Elide, thank you).
"Do you know the story of the queen who walked through worlds?"
THE CAMEO? Is this possible? Did Aelin saw Rhysand and Feyre watching at the stars, being pregnant? Did Rhysand help her to get back in her dimension? Tell me I'm not imagining this!
Have you read or will you read this book?
What did you think about it?