"I loved you once"
Read in November 2015
My Rating: 4.5 of 5 stars
Spoilers Below.
This book is taking us to an all-new level of insanity. This is pure darkness that eats you from inside, that clench your guts and mix with your marrow.
I truly think that I should have stopped reading this book after the terrorist attacks in Paris, because books affect me deeply, they make my mood and emotion flicker along with them. I was in a bad place, and the Rose Society was the rock at my ankle: it helped me drown into darkness.
Let's start this review now, "Mi Adelinetta"
It's a very tricky job to review a book that has not a single spark of light in it. Adelina is literally haunted by the ghosts of her pasts. She suffers from her own illusions and she constantly has voices in her head, leading her farther and farther in the wrong path. To me, even if I doubted it at the end of the first book, I can now claim that she suffers from strong schizophrenia. She is full of hatred and doesn't allow herself to enjoy the little things of life.
This book shows us how smart and ambitious she is, she holds her word and she is deeply concerned by her cause, which is often signs of a solid hero who can lead other heroes to fulfill their good noble cause. But here is the problem, Adelina's cause is not good, nor noble. She is a leader, yes, but eaten up by resentment and full of selfishness.
"You should have burned that temple to the ground," I say bitterly.
Magiano gives me a surprised look, then shrugs again. "What good would it have done?" he says
I don't argue, but silently, I think, It would have warned them all of what happens when you defy the children of the gods.
The worst part is that she supposedly gathered bad guys for her quest, but we soon realize that she is the worst of them.
Magiano was such a pleasant character (and his power is awesome). He is one of the few sparks of light of this book, he is first motivated by gold, but the more we go on, the more we realize that he truly care deeply for Adelina, growing fond of her and trying very hard to lighten her mood. But she shuts herself to him, she convinces herself that he is just a pawn in her greater plan.
"Save your fury for something greater."
Violetta is kind of empty in this book, she doesn't add much, just one more threat to Adelina, because she can take her power away, because she reminds her sister of how alone she has been against their father. One more reminder that she can be betrayed.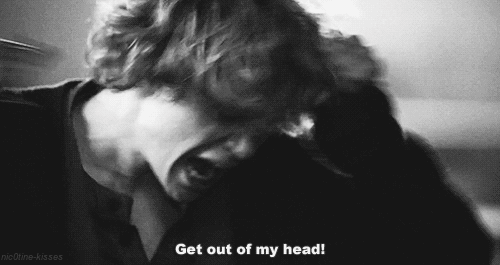 The last two characters that touched me deeply were Maeve and Guilletta. Two powerful and ambitious women, that are as ruthless as Adelina.
"It is easier to obey without a tongue, and easier to kneel without legs.
Have you read this book? What did you think about it?