"Being human totally sucks most of the time. Videogames are the only thing that make life bearable."
Read in November 2017
My Rating: 5 of 5 stars
Book 1 of My November/December Project

WOW. Wow, wow, wow!
It's been so long I haven't given a big fat 'WOW' to a book.
Ready Player One is a book like no other; it's a Bible celebrating the 80's and filled with MANY references to the pop culture. Yes, this book has many flaws, but I had such a good time reading it that they don't seem to matter that much anymore. And you know, since I've finished watching Stranger Things season 2 a week ago, I'm fully into the 80's mood, so starting RPO came just at the right time.
It's a fact, I'm a nerd. And yet this book managed to be a bit too geeky for me. The many descriptions are probably supposed to help you comprehend the world-building, but to be honest, I didn't even hear about most the movies, tv shows, comics or videogames they were referencing to. Worst, what I liked the most about the 80s is their music, and I recognized only one of those they mentioned, I can actually count on my fingers the references I actually understood throughout this book.
The first 30% were hard to get into, the introduction to the quest was super slow, the beginning of Ready Player One was nothing more than a massive pile of information dumping; it was really thick, and while super meticulous, it could have been made up for all I knew. However, even though I realized that most of these references served no purpose, the first third was primordial to understand everything that occurred next. What bothered me the most was the excessive number of detailed lists that hurt the pacing many times.
"I opened the fridge. It was full of junk food. Fossilized pizza, snack puddings, lunch meat, and a wide array of condiment packets. I checked the cupboards. They were filled with canned and dry goods. Rice, pasta, soup.

And cereal.

One entire cupboard was crammed with boxes of vintage breakfast cereals, most of which had been discontinued before I'd been born. Fruit Loops, Honeycombs, Lucky Charms, Count Chocula, Quisp, Frosted Flakes"
I mean, you see? It was like that every other page. That being said, this book was like a slap in my face. I had so much fun, once the real thing started I couldn't put this book down and it was easy for me to ignore the points that bothered me in the first place as both the action and the plot became flawless.
"I'm not crazy about reality, but it's still the only place to get a decent meal."
This story takes place in 2044, and we follow Wade Watts, alias Parzival, a 17 years-old teen living in utter poverty (along with most of humankind) in a trailer park with his aunt. He isn't comfortable around other kids his age and finds his only refuge in the Oasis, a virtual world substitute for real-life created by Halliday, a 80s fan. When Halliday passed away with no family whatsoever, he decides to give away his fortune to the first player who would find the Easter egg he has hidden in the Oasis.
This result in the most epic contest in videogame history *really it was epic, can't wait to see the movie*, and Wade devoted his life to finding this treasure. But a billion-dollar worth price also tempts the ill-intentioned corporation IOI, and they are willing to cheat, bribe and even kill to win this prize first. This is when the hunt became more than just a game, and even though Wade dreams of this price, is it worth his life?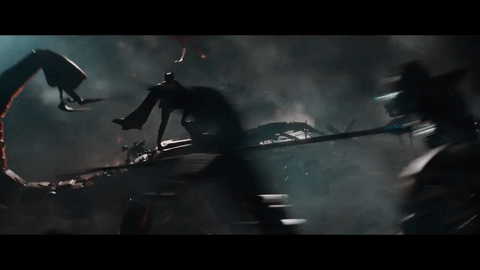 To be honest, I've started this book because most of my GR friends have given 4+ stars to it, and even though at first sight it is not my cup of tea (sci-fi, in general, isn't) I ended up loving the crap out of this book. What I liked the most was the characterisation, we had so many different characters from so many backgrounds, gays or straights, male or female, Asian or white or black… We also have characters that are not labelled as 'perfect' some are overweight, they have acne, they are anti-social, and so on… It was a real relief to read about REAL teenagers.
The other thing I liked is who realistic the dystopian side was. I'll most probably be alive in 2044 (that would make me 52, so yeah still probably around) and I could actually see it, the global energy crisis, the people crowing to be close to cities, teenagers and young adult living in a cyber world… It could actually happen and that scares the crap out of me. And I would be the first one in need to escape the dreadful reality.
Have you read this book? What did you think about it?