Welcome to my October project.
As Halloween just is around the corner, I decided to only read books that make me think about this day one way or another during this month of October. I've actually been preparing this project for quite some time now, at least a few months, watching youtube recommendation videos, reading articles about the subject and dissect Goodreads for book ideas. I wanted this list to mostly fit my TBR which need to grow smaller, but I'm open as I also want to go out of my comfort zone.
I'm so ready for scary horror stories, and other tales with warlocks, werewolves, vampires and other folks. I'm ready for goosebumps and cold sweat.
You can find below my pre-selection of books that I might read this month:
~
The Dreadful Tale of Prosper Redding by Alexandra Bracken
Miss Peregrine's Home for Peculiar Children by Ransom Riggs
Say Her Name by James Dawson
Caraval by Stephanie Garber
An Enchantment of Ravens by Margaret Rogerson
Hunting Prince Dracula by Kerri Maniscalco
The Night Circus by Erin Morgenstern
A Monster Calls by Patrick Ness
~
So this is where I need you guys: this list is only temporary, it will depend on what your recommendations as well, if you have a book made for this theme and that is not on my list, please comment on it and help me have the best reading month. If any of the books above you wouldn't recommend reading during Halloween (or at all), please also tell me, I'd be glad to shape this not-settled-list according to your advice.
Let's get this party started ❤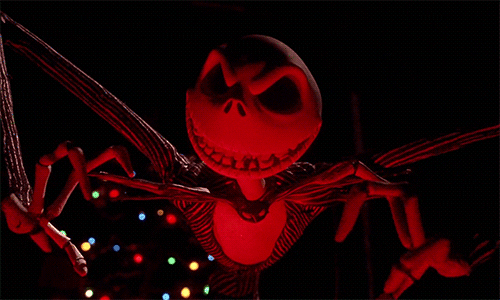 PS: I'm a little late on my publishing schedule, this article will come online once the month has already begun, so I might have already read one book or two, but you can refer to my Goodreads account. Please, even if you read this article after the month of October 2017 is over, your advices is still welcome as I might renew this project next year.