"You'll never be able to find yourself if you're lost in someone else."
Read in November 2015
My Rating: 4.75 of 5 stars
Spoiler-free review
So much sweetness. This book is like a girl: it's everything and its opposite. It's funny and sad, refreshing and heartbreaking, mature and cheesy. And so much more.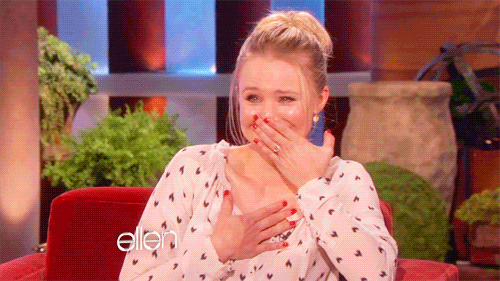 I got caught in this story since the first chapter. This book has a great plotline idea. This is the first time that I read a Colleen Hoover book, and I started this book without knowing anything, I haven't even read the summary or any review. Therefore I had no idea that there would actually be a plot twist.
The idea of this book is totally new for me, I found it catchy and so so interesting. A LOT can happen in one year.
Fallon touched me deeply because I think I would have mostly reacted the same way that she does through all the book. The way she has lost confidence in herself but how she can't stop smartmouthing people. The way Colleen describes her scars, I just can't stop myself to picture Shireen Baratheon in Game of Thrones. But older.
As for Benton, alias Ben, I liked him very much as well, he was touching and kind of clumsy. And caring. A LOT. In my opinion, the author succeeded in writing down their love story, because it wasn't exactly insta-love. Instead, they were insta-attracted to each other, and it actually happens in real life. Yes, they only have seen each other a couple of days before pretending to be in love, but it feels like years. It WAS actually years. They got time to see that they didn't want to be with anyone else, time to make their own experiences. This is not a "I'm 18 and I'm going to get married to the first guy I'm having sex with". Both of them have time to try to experience something else. they have 365 days between each meeting which makes desire, longing, and craving stronger.
They just fit together in such a nice way. They decided to not mention what this day means to them to the other, and by anticipating their yearly reunion, they just heal together.
In Desperate Housewives, Carlos asks Gabby why she loves him. She answered:
"I don't just love you, I love the way you love me"
To me, this sentence is so adapted to this book.
I was heartbroken so many times in this book. Actually, I realize that I basically cried EVERY SINGLE YEAR they met. I think that that much drama made my rating lower from 0.25, otherwise it would have been a 5.
Have you read this book? What did you think about it?